Amal Shahid has always been an artist and a poet. But even in a diverse art school, he's seen as disruptive and unmotivated by a biased system. Then one fateful night, an altercation in a gentrifying neighborhood escalates into tragedy. "Boys just being boys" turns out to be true only when those boys are white.
Suddenly, at just sixteen years old, Amal's bright future is upended: he is convicted of a crime he didn't commit and sent to prison. Despair and rage almost sink him until he turns to the refuge of his words, his art. This never should have been his story. But can he change it?
With spellbinding lyricism, award-winning author Ibi Zoboi and prison reform activist Yusef Salaam tell a moving and deeply profound story about how one boy is able to maintain his humanity and fight for the truth, in a system designed to strip him of both.
MY RATING: ⭐⭐⭐⭐ 4/ 5 GET IT: 👉Right here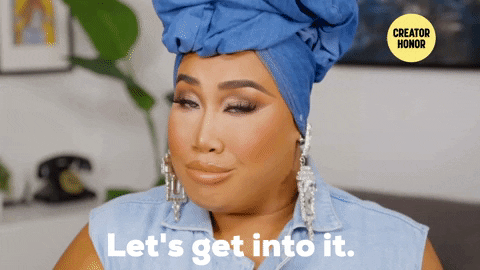 First things first, I love a good novel in verse. I don't read a lot of poetry but I really do appreciate the work of a poet - especially when it comes to novels ( prose and verse). Poetry is poignant in a way that no other genre can be. It gives the author possibilities for experimental structure, odd line breaks, and other stylistic devices that can really drive heavy points home. The authors of this book take full advantage of that to deliver a captivating body of work. They really give you different formats of writing: from haikus to letters and rap verses; but they also use different line breaks, text positions on the page, and illustrations to pull you in and highlight certain topics.
One of the things that this does is emphasize the fact that the main character is a young artist. This is the story of a young Muslim, Black boy named Amal whose mode of survival is to draw and write/spit poetry, to keep his mind sane. Amal's story is fictional but you can tell that it was inspired by one of the co-author's stories. Dr. Yusef Salaam of the exonerated five is one of the many young Black boys that the biased American system failed.
In Amal's case, the system failed him in school, it failed him during the trial when he is wrongly convicted and sent to prison and it continues to fail him in many ways while he is locked up. This book does such a great job at discussing things like the school-to-prison pipeline, identity, the importance of arts and literature, humanity, resilience, hope, and more. There are obviously quite a lot of heavy themes in this book but they are handled with care and respect. They are also written in a way that is captivating but not overwhelming, making it a fairly quick read.
"Don't ever stop dreaming big But for now, put that dream on paper It's easier to carry around"
My favorite thing about this book is that it is unexpectedly hopeful. Throughout this book, Amar is experiencing some of the darkest things that a teenager can experience but he is trying - with everything he has - to hold on to every bit of sanity and humanity that he has through his art. I don't want to give away too much so I'll end it there.
My final words on this: I highly recommend punching the air and I especially recommend the illustrated version. Black lives matter and thanks for reading.